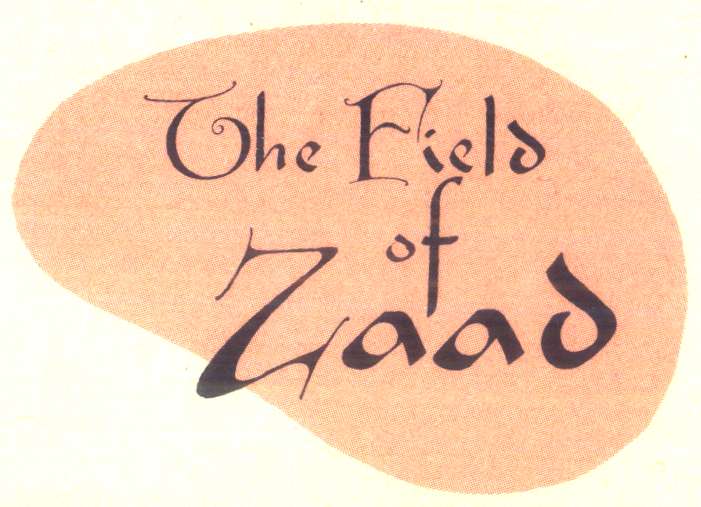 The Field of Zaad landed booking after booking, but had trouble catching on because they did not have a guitar player - a kiss of death in a rock band. Zaad's second era began when the members of the band decided the guitar was necessary for to get to the next level.
Seeking to find a guitar player, several auditions were held. One guitar player that went to the Berklee School of Music was Michael Josephs. Mike played several gigs with the group, but failed to sync with the members.
Jeff knew of a guitar player who had gone to Bedford High School a few years before that was living in New York City. Jeff and Mike drove to the City and extracted Jack Ross from a band called Pavement Narrows.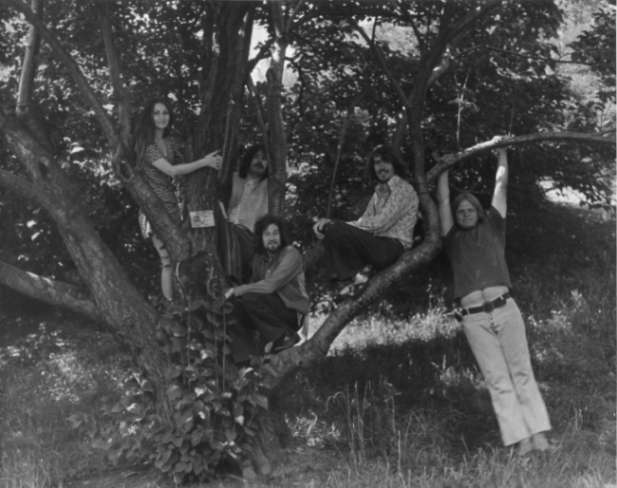 The famous FoZ up-a-tree scene
Elyse, Jack, Bob, Jeff & Mike

Jack was a strong player and a strong personality. The band flourished after Jack came aboard. He brought experience that helped make Zaad a better band, better equipped to land good night club jobs and to get return offers! The band added songs by Crosby, Stills, & Nash; Neil Young; Spirit; Moby Grape. They also wrote songs which and sometimes even performed them in the night clubs they played.
back to the Field of Zaad page